Exploring the Audi A4 Technology Pack: Elevating Your Driving Experience
Quick Read:The Audi A4 Technology Pack can face issues like unresponsive MMI Touch Display, connectivity glitches, and distorted Bang & Olufsen sound. Symptoms include frozen screen, failed smartphone pairing, and audio hiccups. To resolve, perform MMI system reset, update software, or check cable connections. If problems persist, consult Audi service for professional assistance.
Introduction
In the world of luxury cars, the Audi A4 has always held a special place. With its sleek design, powerful performance, and innovative features, it's no wonder why the Audi A4 remains a popular choice among car enthusiasts. One standout option that takes the Audi A4 to the next level is the Technology Pack. In this article, we'll dive into the remarkable features that the Audi A4 Technology Pack brings to the table, enhancing your driving experience in ways you might not have imagined.
A Look at the Technology Pack for the Audi A4
The Audi A4 Technology Pack is more than simply an accessory; it opens the door to a whole universe of cutting-edge technology that will make your driving safer, more convenient, and thoroughly pleasurable. This all-encompassing package offers an unrivaled driving experience by fusing cutting-edge technology, smart design, and seamless integration.
1. Your Digital Command Center: Virtual Cockpit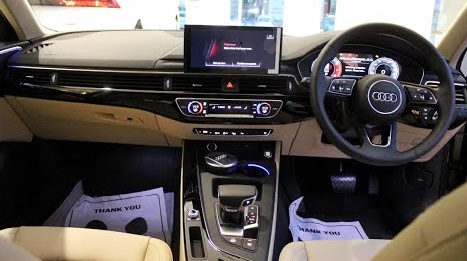 The Virtual Cockpit is the centerpiece of the Audi A4 Technology Pack. Imagine having all the important data attractively presented in front of you on a high-resolution screen. Everything is conveniently accessible, including driving instructions and vehicle speed. You can give priority to the data that is most important to you thanks to the Virtual Cockpit's adaptability.
2. What is The MMI Touch Display is an intuitive infotainment system.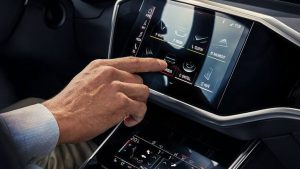 The MMI Touch Display is your entry point to a world of connectivity and entertainment. The intuitive touchscreen interface makes it simple to operate a variety of functions. The MMI Touch Display puts everything at your fingertips, whether you want to browse maps, choose your favorite music, or change the environment.
3. Integrate your smartphone to stay connected while traveling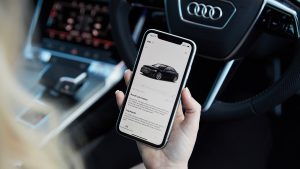 While traveling, staying connected is no longer difficult. You can replicate the interface of your smartphone on the MMI display with the Audi A4 Technology Pack, which offers smooth smartphone integration. You can accomplish anything while keeping your attention on the road, whether you're returning calls, sending messages, or utilizing your chosen navigation apps.
4. Audi a4 Driving assistance: The vehicle that keeps an eye on you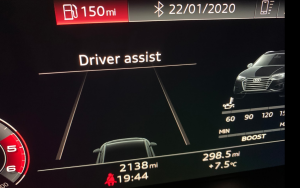 Modern safety features are necessary for driving today. The Audi A4 is outfitted with a variety of driver assistance features thanks to the Technology Pack. These technologies, which range from lane departure alerts to adaptive cruise control, are created to improve your safety and lessen the dangers associated with driving.
5. Bang & Olufsen Sound System: A Symphony on Wheels
For audiophiles and music enthusiasts, the Bang & Olufsen Sound System is a game-changer. This premium sound system delivers an immersive audio experience, turning your car into a concert hall on wheels. Every note, every beat comes to life, making even mundane commutes feel like a musical journey.
6. Enhanced Navigation: Finding Your Way with Ease
Navigation goes beyond just following directions. The enhanced navigation system in the Audi A4 Technology Pack considers real-time traffic data, suggests alternate routes, and provides detailed 3D maps. Whether you're exploring a new city or taking a familiar route, you'll reach your destination with efficiency.
7. Ambient Lighting: Setting the Mood
The Audi A4 isn't just about functionality; it's about creating an ambiance. The ambient lighting feature in the Technology Pack lets you set the mood inside your car. With a spectrum of colors to choose from, you can match your car's interior to your current vibe.
Conclusion
More than just a list of goodies, the Audi A4 Technology Pack is evidence of Audi's dedication to luxury and innovation. This pack's components are all intended to improve your driving experience by making it safer, more pleasant, and seamlessly integrated. Every element of the Technology Pack adds to the appeal of the vehicle, from the cutting-edge Virtual Cockpit to the enthralling Bang & Olufsen Sound System.
The Audi A4 with the Technology Pack is unquestionably a vehicle to take into consideration if you're seeking for a vehicle that enhances your lifestyle and goes beyond simple transportation. Accept the future of driving, where elegance and technology combine to transform how we see the road.
FAQs
What is Audi technology pack?
The Audi A4 Technology Pack is an optional collection of cutting-edge technology made to improve your driving. The Virtual Cockpit, MMI Touch Display, smartphone integration, driver assistance systems, and other cutting-edge technologies are all included.
How does the Virtual Cockpit work?
The Virtual Cockpit replaces traditional analog gauges with a fully digital display. It presents essential driving information, such as speed, navigation instructions, and vehicle status, in high-resolution graphics. Its customizable interface allows you to prioritize the data you want to see.
What is Audi Plus pack?
The Audi Plus pack is an optional upgrade that enhances a vehicle's features and luxury. It typically includes advanced technologies, premium materials, and added conveniences, further elevating the driving experience with a range of premium enhancements.
Does Audi Tech Pack include virtual cockpit?
Yes, the Audi Tech Pack does include the Virtual Cockpit. This advanced feature replaces traditional gauges with a digital display, providing customizable, high-resolution information such as speed, navigation, and vehicle data for an immersive driving experience.
What is the price of Audi A4 technology pack in India?
Audi A4 Technology Prices: The price of the Audi A4 Technology in New Delhi is Rs 51.85 Lakh (Ex-showroom). To know more about the….